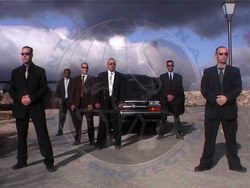 INTERNATIONAL VIP PROTECTION & TRAINING ACADEMY (IVP Security & Training Academy) has that pleasure to introduce You with its team and actions.
The personnel of IVP Security & Training Academy consists of skilled man and women together. These have been carefully selected, and recruited through world recognized security agencies.
Our officers have wide experiences on all security levels, and are introduced with current geopolitical and economical situation.
IVP Security & Training Academy is for You and Your companies always available; and in that You are getting combination of qualification and experience, which are adjusted to Your needs.
IVP Security & Training Academy maintains narrow cooperation with security agencies of different governments. And all of that makes us able to provide You with one professional organization which is trusted all over the world.
From the creation of our agency, main goals are; Professionalism, education of employees on a high level and, success in every given job, which is in accordance with desires of our clients.
Do You have one security agency which meets Your demands? Do You have doubts, of the quality and performance that You are been given? The best way to find answers to Your questions is to compare another agency's service with what we are offering You. It is understandable that You will have a critical selection. And with that please do not forget that in the most of the cases it is about protecting Your life, not only properties.
It is not debatable that the worst enemy of a person is another person. To prevent insecurity in today-s world,
and to be able to confront one professional opponent, it is necessary to have a professional team
; and that is the motto of our team.
Our secret weapon is always the human factor.